The Mercy Health Glass City Marathon Ambassadors
Amanda Schwartz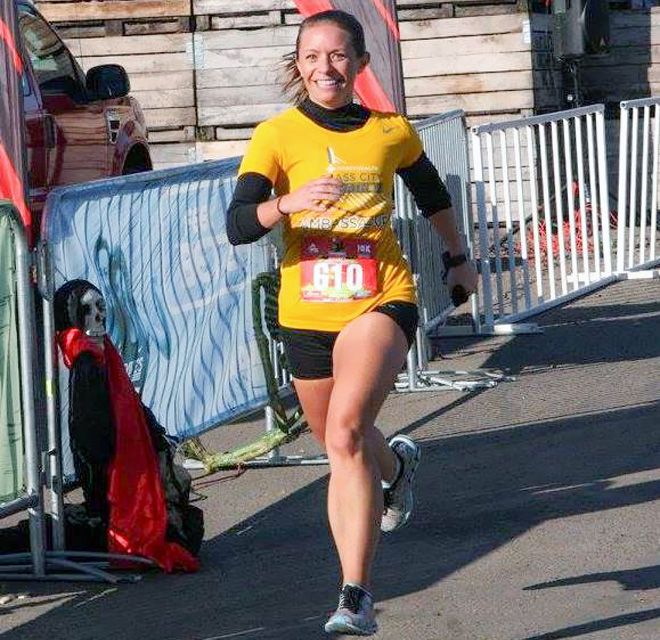 Hometown
: Perrysburg, OH
First Marathon
: Glass City Marathon — 2012
Blog
Facebook
Instagram
Twitter
Amanda is a runner, bodybuilder, movie lover, and occasional healthy eater. Her roommate, Bo, is a playful and loving Boston Terrier, who loves to run 5k's with her.
In 2010, she began running and has been hooked on the runner's high ever since. After losing 40 pounds by running and bodybuilding, Amanda knows that she is her only competition and constantly challenges herself to be better than she was yesterday. As a fitness enthusiast, staying in shape is something she takes seriously, while still knowing how important it is to keep the couch company, try all of the new flavors of Oreos, and occasionally eat her weight in cookie dough.

Amanda lets nothing keep her from achieving her fitness goals, even six knee surgeries from a high school soccer injury and an ongoing heart condition. They make running difficult at times, but that is never a reason to quit. After running solo for five years, she joined Dave's Marathon In Training group in spring 2016 and learned how great it is to have a running family to run with every week.
She has run too many races to count, including eight half marathons and two marathons. Amanda is just your average tattooed runner bodybuilder who eats all the food and is always looking to achieve that next PR.
Follow her running and bodybuilding adventures at Fit-Sized Amanda.
Dean Whitmire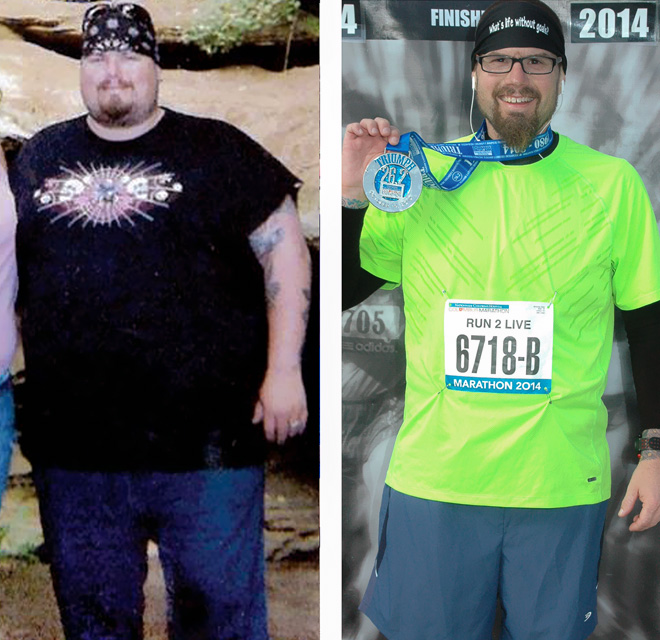 Hometown
: Perrysburg, OH
First Marathon
: Columbus Marathon — 2014
Blog
Facebook
Instagram
Twitter
Prior to 2012, if you were asked to describe Dean, you would of said an extremely over weight, tattooed biker that doesn't appear to exercise or care how much he was eating. In late 2012 his bad health choices finally caught with him, and was faced with no other option but to make the changes that would inevitably release the runner that was trapped inside of him. After two years, three months and eight days of hard work and determination Dean has removed over 140 pounds and managed to keep it off for two years now.
Dean has combined his idea of "healthier for me" eating habits, counting calories, and running to maintain his results. In Dean's new life as a runner he has completed several races of multiple distances including the marathon. During his weight loss journey Dean used other blogs to inspire him along the way, so he created his blog to pay it forward to those who are in need of the same inspiration.
You can follow along and learn more about Dean's weight loss and running journey at Running in the Fat Lane.
Lisa Willford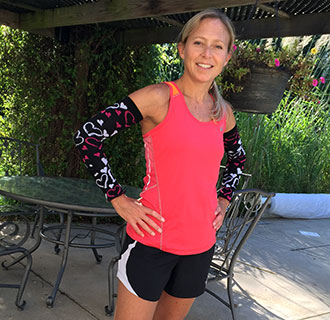 Hometown
: Toledo, OH
First Marathon
: Columbus Marathon — 2011
Blog
Facebook
Twitter
Hi! I'm Lisa; mother of two, wife, and avid runner. I was never an athletic person in school, but found a love of running later in life after having kids and needing to find some "me" time. I find running balances my busy life. Nothing is more relaxing and energizing than going for an early run to start out my day. I like to keep busy and enjoy traveling, and having adventures with my family.
The Glass City Marathon was my first half in 2010, and I've run the half twice and the full three times since then. I keep coming back for the great party at the finish line, and my beer mug. Since my first 5k in 2009, I've run 14 half marathons, 11 full marathons, and one 50k. My goal for the past four years has been to qualify for the Boston Marathon, which I accomplished in 2014 and 2015. If nothing else, I hope to encourage some of you to get out there and lace up your running shoes. You never know where running will take you.
Follow along with my journey at Tech Chick Adventures.
Sarah Olvera Speer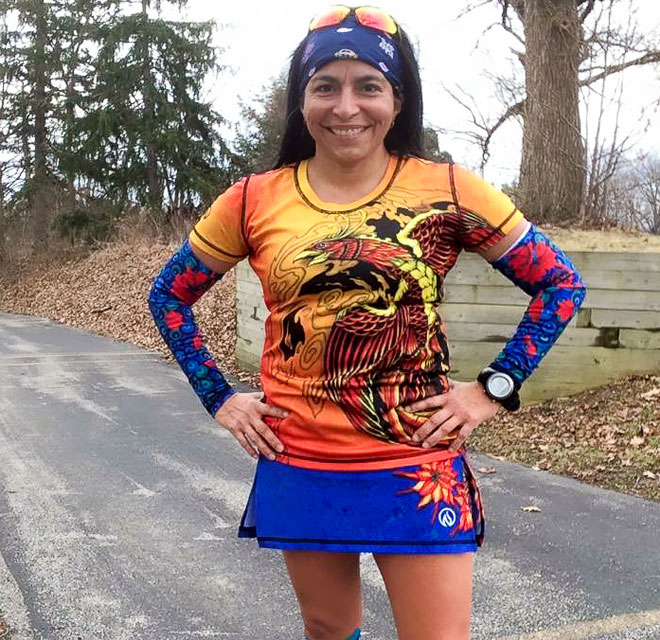 Hometown
: Swanton, OH
First Marathon
: Detroit Freepress Marathon — 2011
Blog
Facebook
Sarah is a former power lifter and self-described "late bloomer". She tried running at the age of 40 and really became hooked when she discovered trail running at Oak Openings. She is now a self-described "hippy-tree-huggin" trail runner. She is the mother of two teen daughters and a wife of 24 years.  This past year, her family went through a lengthy life & death crisis. Training took a back seat during this difficult time; but, running kept Sarah sane during the turmoil. "It was mood altering & a way to temporarily put down emotional responsibility. After a run, I was in a better frame of mind to deal with complicated matters."
Sarah has completed distances covering everything from the 5k to the marathon.
More information on Sarah can be found at Girl, its About Time.
Brian Hackenburg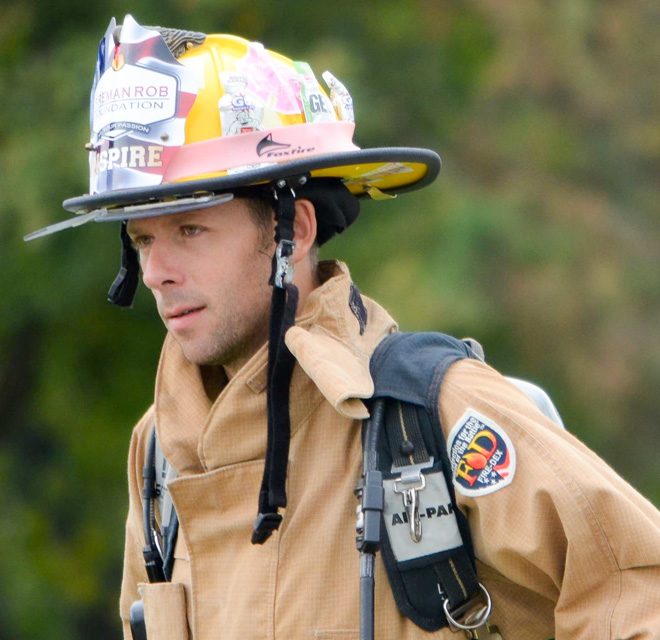 Hometown
: Sandusky, OH
First Marathon
: Rev3 140.6 Mile Triathlon at Cedar Point — 2011
Fireman Rob Foundation
Facebook
Twitter
I've completed more than 57 races, 11 of them full-length marathons, dressed head-to-toe in firefighter gear. I originally started competing in endurance events 50 pounds overweight and at risk for heart disease. Today, I am "in the best shape of my life," and I continue to pursue fitness as a way to promote health and raise funds for the Fireman Rob Foundation to provide Gund bears to hospitalized children. My story is one of passion and pursuing fitness for a cause greater than ourselves.
Back in 2010, I found performing the basic fire ground operations became exhausting and difficult, so I knew he had to make a change. 40%-50% of all In-The-Line-Duty deaths on the fire ground are related to heart attacks and strokes. I remain committed to bringing more awareness to physical fitness in the fire service. While Change is slow, it all comes in good time.
Renee Small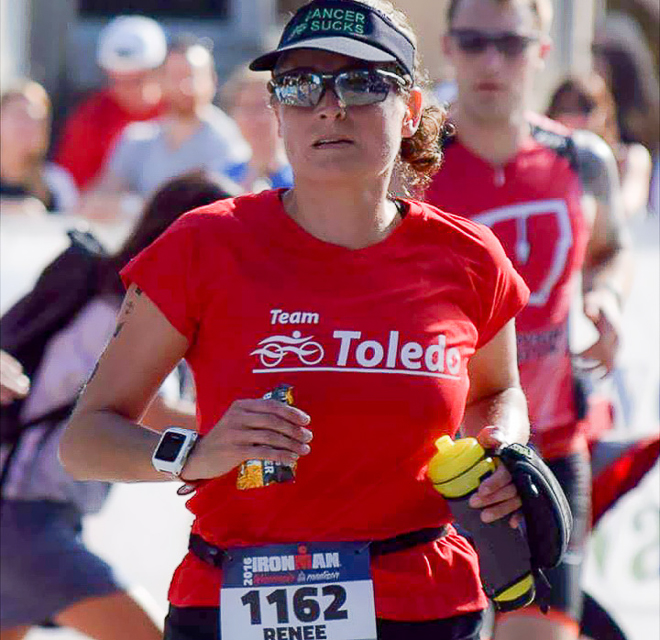 Hometown
: Toledo, OH
First Marathon
: Indianapolis Monumental — 2012
Facebook
Instagram
Twitter
I'm the mom of two college-aged kids and work full-time as the Wellness Director at the Fort Meigs YMCA. I just completed my first full Ironman, Ironman Wisconsin. I've completed five full marathons and countless half marathons. I've lost track of how many 5k's I've done.
I'm also a coach for Dave's Marathon In Training programs, RRCA Running coach and USAT level 1 Triathlon coach. I guess you could say I'm an endurance junkie! I love the long stuff, the energy you get with running from with a group and crossing the finish line of a big race. The people I have met over the years coaching is priceless. Running helps clear my mind, and also keeps the weight off.
I wouldn't know what to do with myself on a Saturday morning if I didn't run, this is what I do. It doesn't matter how fast you go, you just have to go.
Krista Balwinski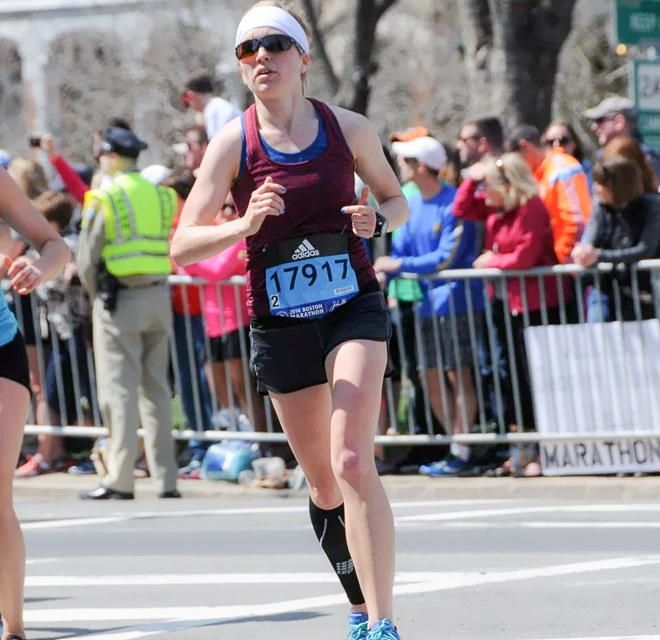 Hometown
: Perrysburg, OH
First Marathon
: Glass City Marathon — 2012
Blog
Facebook
Instagram
Twitter
I started running in July 2011 after a bi-annual month-long stay in Germany. It finally struck me that over there, even sedentary people get a lot of physical activity, either by walking or cycling anywhere and everywhere. I laced up what was probably an old pair of tennis shoes, fired up some Katy Perry on my iPod, and ran around the block.
I did that every other day for a couple of weeks, then I registered for an early-August 5K. I liked it. After I ran that, I registered for a November half marathon. That was super fun. On a cold December night, a full Libbey glass in hand, I registered for my first 26.2.
Five years and 14 marathons later, I'm still totally hooked and chasing goals.
Andrea Born
Hometown
: Perrysburg, OH
Blog
Facebook
Instagram
Twitter
Andrea is a mother of 3 young girls, wife, and an elementary teacher for Toledo Public Schools. Andrea battled with being overweight for most of her life. She saw friends who were once overweight start running and get fit.
She decided to join a Dave's Spring 5k training group to train for the relay in the Glass City Marathon 3 years ago in hopes of losing weight. Since then, she has been a member of several Dave's Performance Footgear training groups and has run many 5k's and four half marathons.
Running with groups has helped her not only lose weight, but it has also given her confidence to do things she once imagined impossible. She is currently working on being her fittest and healthiest by her 40th birthday in 2017.
Follow along with her journey at Finding Fitness by Forty.
Jen Govender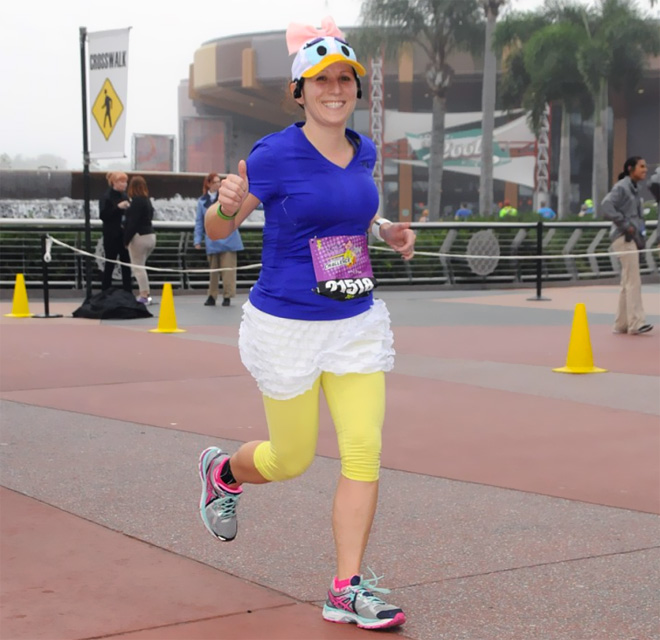 Hometown
: Columbus, OH
First Marathon
: Columbus Marathon — 2014
Facebook
Instagram
Twitter
Jen was born and raised in Toledo and is now living in Columbus with her husband and two young children. Jen started running in 2011 to get back into shape after having her second child.
In 2013, she signed up for her first half marathon and then ran her first marathon the next year. She has completed distances covering everything from a 5k to a marathon, to completing the Dopey Challenge in Disney.
As an avid runner, Jen is always working towards another goal or race and other fun fitness activities, to stay happy, healthy, and strong. Staying active and healthy has been a great motivation to help show and encourage her children to stay active too.
Shortly after the 2017 Glass City Marathon, she will be participating in her first IRONMAN 70.3 with her husband.
The Mercy Health Glass City Marathon and Owens Corning Half Marathon partner with influential runners to represent our event as official ambassadors. We look for dedicated runners who love the Mercy Health Glass City Marathon and Owens Corning Half Marathon, are involved in our running community (both on the ground and online) and are ready to be part of our amazing team of Ambassadors.
If you're someone who writes a running or fitness blog, shares regulary on Facebook, Twitter, Instagram, YouTube, Google+, or other social platforms, and/or rallies your friends for social events, then we want you to be an Ambassador.
The 2017 Ambassador Application Process is Complete
Those applicants selected to be 2017 Mercy Health Glass City Marathon ambassadors will be notified by September 30, 2016. Please note that Ambassadors are NOT financially compensated in any way. We do not subsidize travel or training expenses. Ambassadors will serve for one calendar year. The Mercy Health Glass City Marathon reserves the right to remove any Ambassador from the team for any reason.
Distribute event materials in hometown (running stores, local races, etc); Spread the word about the Mercy Health Glass City Marathon events (local running clubs, social media, blogging, etc.) and answer questions; Provide race weekend support; Be an expert on the Glass City Marathon and Owens Corning Half Marathon.
Official Mercy Health Glass City Marathon Ambassador Gear; Complimentary entry to any event as part of the Glass City Marathon weekend; Profile hosted on Glass City Marathon Website; Additional Incentives based on Involvement; All Ambassadors will be featured on the Glass City Marathon Website. Chosen applicants will have a profile, photo, and opportunity to connect with other runners through social media and more!