Reserve a Room at a GCM Partner Hotel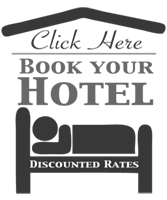 Book a room at one of the Mercy Health Glass City Marathon partner hotels. — Shuttle service will be offered from the Radissan Hotel.
*Hotel accommodations are offered to Elite Athletes on a limited, first come basis. All inquiries must be received no later than March 25th. No requests for lodging will be considered after this date. This policy is final.