Mercy Health Glass City Marathon Ambassadors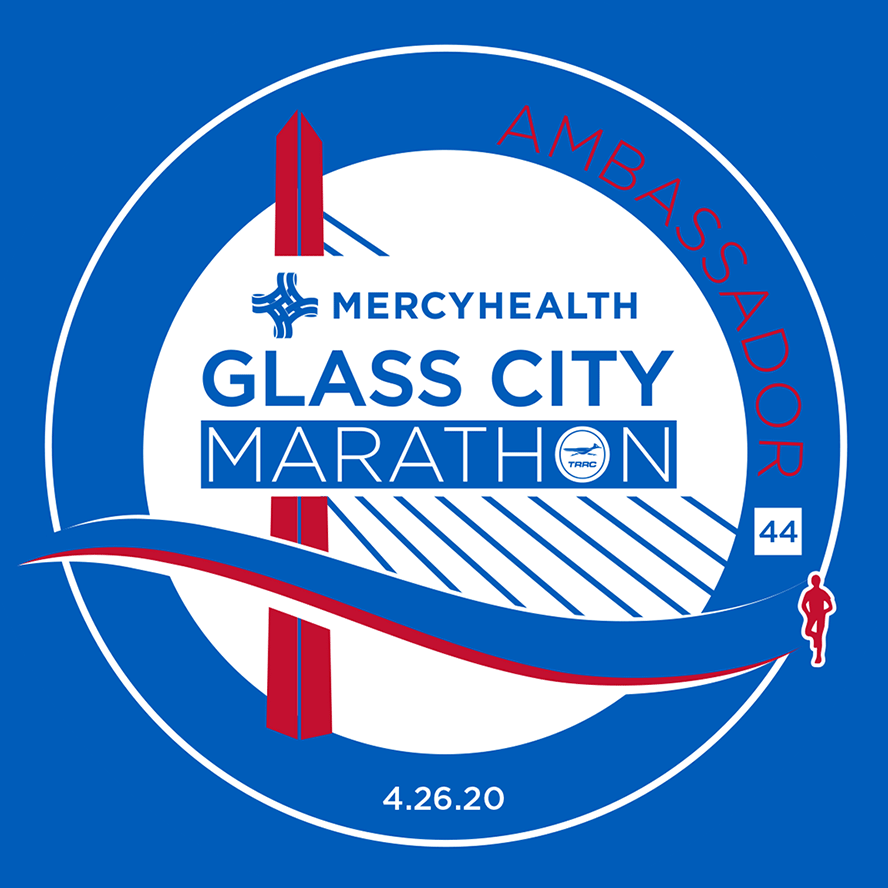 The Mercy Health Glass City Marathon and Owens Corning Half Marathon annually partner with influential runners to represent our event and city as Official Ambassadors.
We're annually looking for dedicated runners/walkers who are passionate about the sport, have previously participated at GCM, and are actively involved in their own running community (both on-the-ground and online), and are ready to be part of our amazing team of Ambassadors.
If you're someone who shares regularly on Facebook, Twitter, Instagram, YouTube, Snapchat, Reddit and other social platforms, is part of a running or training group, and/or rallies your friends and family for social events, then you could be an Ambassador.
In addition to select local and regional individuals, we look for Ambassadors from outside the Toledo Metro area who have previously participated at GCM and can offer a unique visitor perspective to the public. — Does this sound like you? Keep an eye on what current Ambassadors are doing and consider applying for the next class. Follow us on Facebook, Instagram and Twitter, and subscribe to our newsletter to get notified when the process is open.
GCM Ambassador Selections
Applicants selected to be Mercy Health Glass City Marathon ambassadors are notified via email in August. Please note that Ambassadors are NOT financially compensated in any way. We do not subsidize travel or training expenses. Ambassadors serve for one calendar year, and the Mercy Health Glass City Marathon reserves the right to remove any Ambassador from the team for any reason.