Savage 5k — Glass City's Run•Walk Celebration
Shakeout Saturday — *Add-on to Your Marathon, Half or Relay
8:30am Saturday, April 24, 2021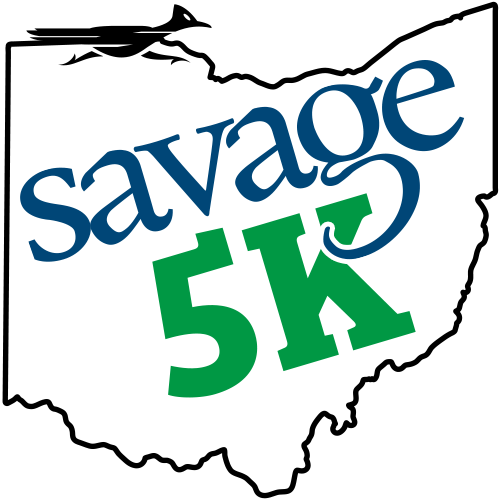 Glass City's largest springtime 5k event, the Savage 5k takes place on the Saturday of Mercy Health Glass City Marathon weekend. Runners and walkers of all ages and abilities take part in this annual event on the University of Toledo campus. The start line is on Bancroft St, in front of the University of Toledo. The course heads west to Secor Rd., onto campus for a finish inside the Glass Bowl Stadium.
Savage 5k Perks
Commemorative Stadium Blanket

Optional Shirt (add-on)
Featured Event & Start Line
Finisher Medal
Commemorative Glass Mug
Chip Timed
Boxed Lunches & Refreshments
Virtual Perks
Commemorative Stadium Blanket

Optional Shirt (add-on)
Event Finisher Medal
Custom BIB
Commemorative Glass Mug
Online Results
Online Photo Submission Access
Race Day
Course Open: 70 Minutes / 22:35 per mile *Time Limit Stricly Enforced by Local Police — SAG vehicles will be present should you be unable to meet cutoff times. You will not be allowed to continue if you do not make the checkpoints in time. SAG vehicles will travel at the course closing pace and will pick up runners along the route and at aid stations, who choose to discontinue the race or fall behind pace (under nonmedical circumstances).
Maximum Field: 2,000 Runners/Walkers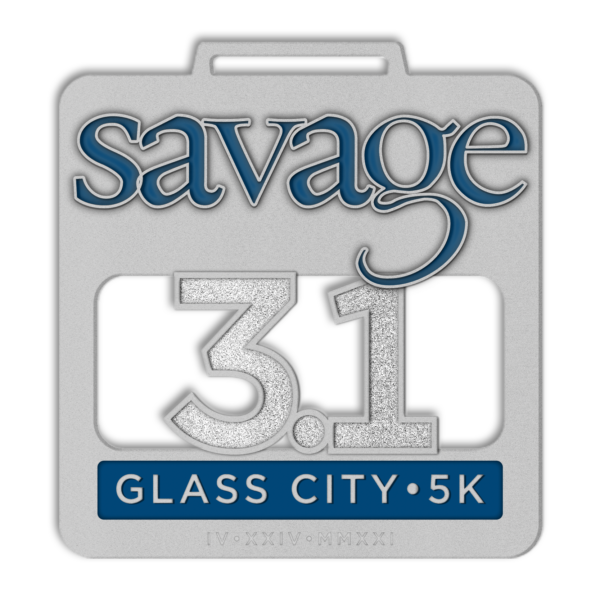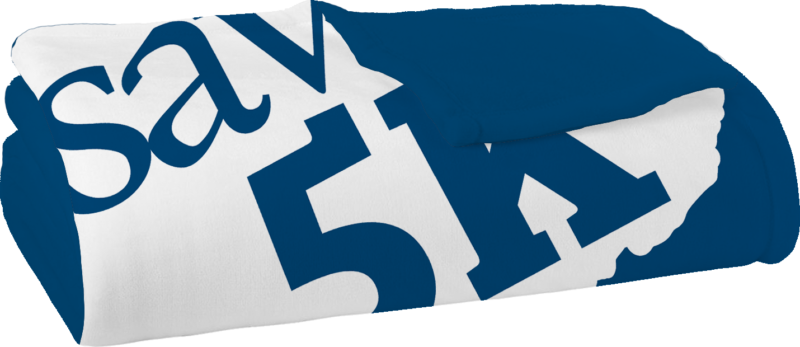 GLASS CITY'S SAVAGE 5K • Block Pricing
The low-low rates you've come to expect from the Savage 5k remain the same as last year. The earlier you signup to Run Glass City, the better pricing will be available. Tiered/block are in place for this year's running. Tier/block pricing rewards the earliest registrants with the best rates possible, while maintaining our extremely competitive pricing throughout the year. All events have been setup with total registrant caps on each block. Once each block sells out, subsequent tier/block prices activate automatically until the event sells out completely.
| TIER | PRICE | REGISTRANTS |
| --- | --- | --- |
| Tier 1 | $30 | 1 to 250 |
| Tier 2 | $40 | 251 to 750 |
| Tier 3 | $45 | 751 to 1,250 |
| Tier 4 | $50 | 1,251 to 1,500 |
UNTIMED 5K
Complete the course at your own pace, without the pressure and anxiety of being in with a field of competitive runners and walkers.
| TIER | PRICE | REGISTRANTS |
| --- | --- | --- |
| Tier 1 | $25 | 1 to 250 |
| Tier 2 | $35 | 251 to 500 |
| Tier 3 | $40 | 501 to 750 |
VIRTUAL 5K
Complete the Glass City 5K from anywhere you are. You signup, we ship you your packet. You can run the event at a location of your choosing and submit your finish time to be included in our online results for posterity with everyone else from around the globe.
| TIER | PRICE | REGISTRANTS |
| --- | --- | --- |
| Tier 1 | $25 | Limited by Overall Field Size |
ADD AN OPTIONAL T-SHIRT DURING REGISTRATION