Training for a 5K to Full Marathon: Which Race Should I Sign Up For?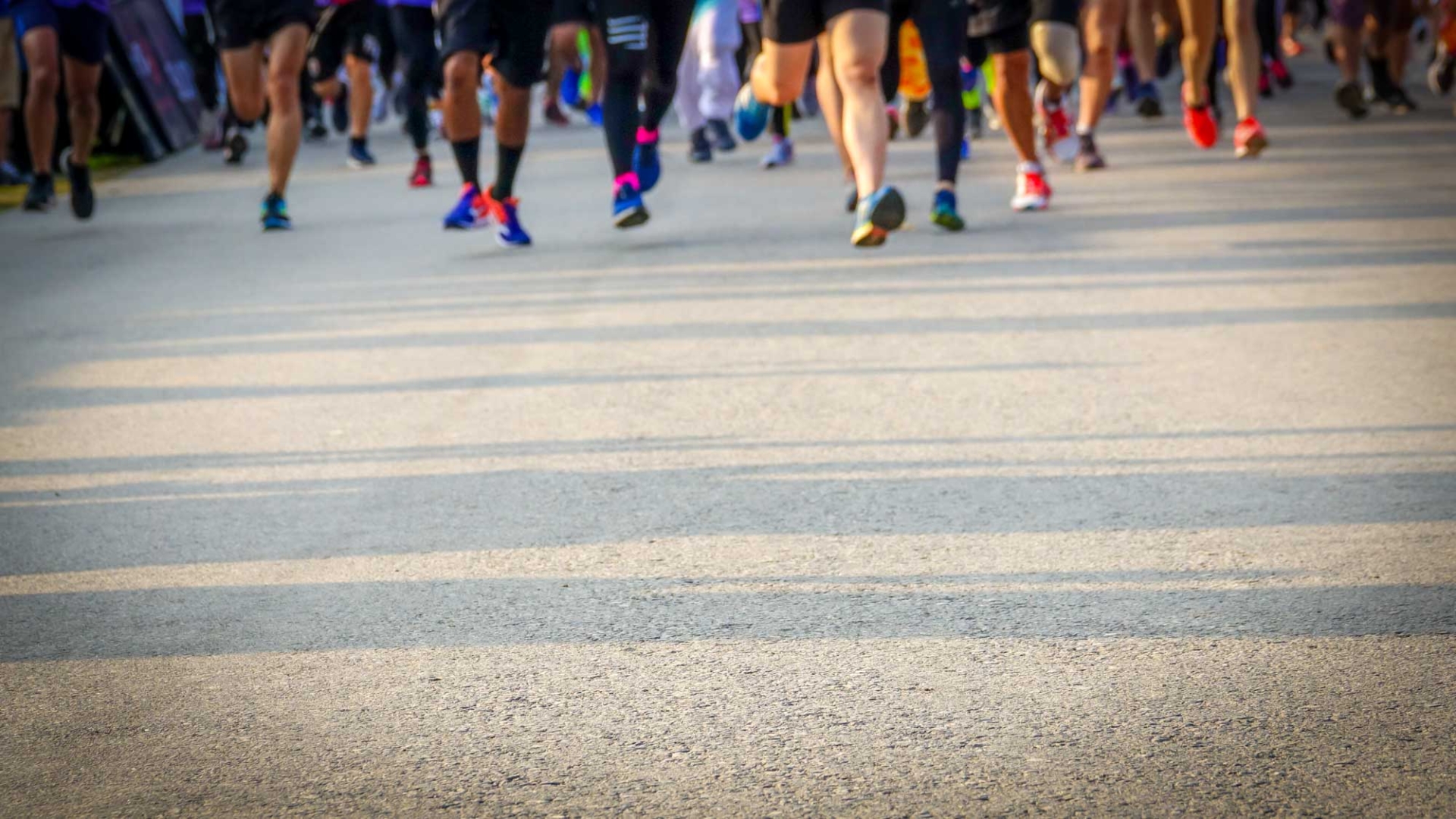 It's that time of year when new runners start training for their first 5K and more experienced runners consider longer, more challenging races to test skills and endurance.  Some runners may also be questioning which distance is right for them. Below are some guidelines to help you decide if you're ready to lace up for a 5K, half marathon or full marathon.
Training for a 5K race
5K or 3.1 miles is a great distance for a runner that is new to the sport.  This is a manageable distance for people of all fitness levels. This distance allows you to begin training using a run/walk program if you are just starting your fitness journey. In 6 weeks of 3 days per week of training, you can be ready for your race.
Of course, 5K races aren't just for beginners. Many experienced runners enjoy racing the 5K distance as well because who doesn't think that going fast is fun?  This distance is a great challenge of speed and endurance without a heavy load of high-mileage training.
When are you ready to run a half marathon?
After catching the running bug racing the 5K distance, runners feel the push to challenge themselves with longer distance races. A half marathon is a natural progression in distance running. 13.1 miles is of course a larger time commitment that will not allow you to get away with running alone for training. This distance demands training runs of up to 10 miles which will require both muscular strength and endurance to stay healthy over the 12-16 weeks that you prepare for your race.  Prior to starting the training program, you should already be running three days per week to have a base of fitness before ramping up to 20-30 miles per week which a training plan will call for.
Running your first full marathon
If your base mileage is at 20-30 miles per week and you can run 8-10 miles comfortably, you may be ready to take on the challenge of a full marathon. The 26.2-mile course is dominated by experienced runners who complete the race in an average of 4-5 hours. Runners who are ready to take that next step and train for a full marathon typically spend 16-20 weeks preparing for race day. Full marathon training is a substantial time commitment, as runners will log anywhere from 40-50 miles per week. 
When choosing the distance that is ideal for you, consider your current fitness level as well as how much time you must commit to training over the next four months. Ensuring that you allow adequate time to train and prepare your body for the race is essential to avoiding potentially serious injuries. Running is a sport that requires consistency to improve. Start with a 5K race and work your way up. With time and effort, you could be crossing the finish line of a full marathon in due time.
The Mercy Health Glass City Marathon is the perfect opportunity to sign up for your first race of the season. The marathon is April 23, 2023– and there's still time to sign up!
Mercy Health's orthopedic and sports medicine team of physicians and running medicine specialists are here to help! They are available to assist you during your training and proudly provide medical aid to runners on-site during marathon race weekend.
Learn more about the orthopedic and sports medicine services we offer.