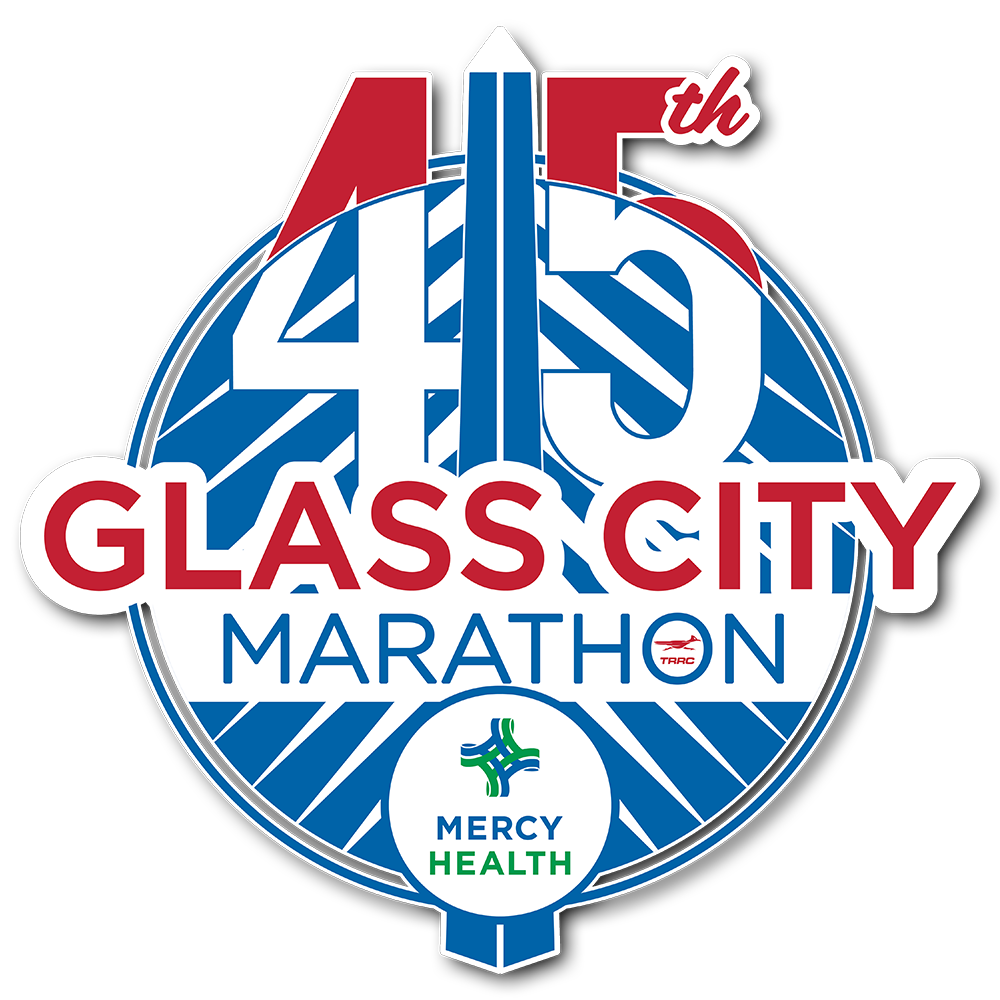 Fifty Years of Women Running Marathons
April 17, 1972 Women were Officially Allowed to Run the Boston Marathon
Now Hundreds of Women Qualify in Toledo to Run Boston Each Spring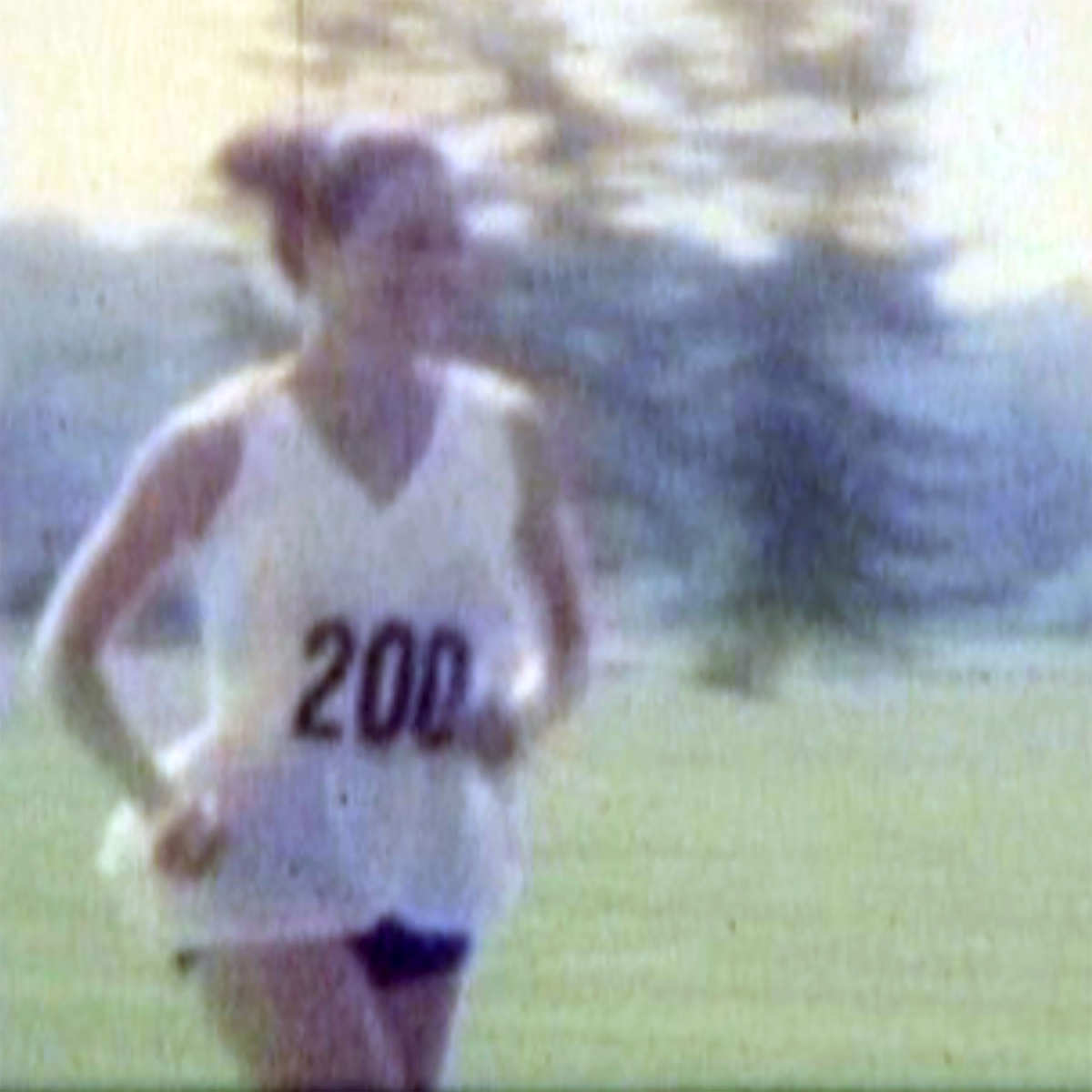 Kathrine Switzer • 1971 GCM Winner
Of the 175 starters at Glass City Marathon's first running in 1971, 4 were women. Of the 106 finishers, only 1 was a woman. Kathrine Switzer, is "the" Marathon Woman. Kathy Miller, as she went by in 1971, came into the race ranked as one of the top four female marathon runners Internationally. Her time of 3:47:09 was good enough to finish in 50th place overall, and the first ever Glass City Marathon women's winner.
"Relatively few of the runners, herself included, would have been able to finish the race had it not been for the 'beautiful cooperation' of the people running water stands and hoses along the route. 'Those people were great,' she said. 'The race would have been a flop without them.'"
(Source: The Toledo Blade, Monday, June 21, 1971)
Kathrine Switzer: First Woman to Enter the Boston Marathon — 1967
"If I don't finish this race, then everybody's going to believe women can't do it and they don't deserve to be here, that they're incapable. I've got to finish this race. I finished in four hours twenty minutes. That race changed my life." — Kathrine Switzer
ELITE FEMALES RUNNING THE 45TH GLASS CITY MARATHON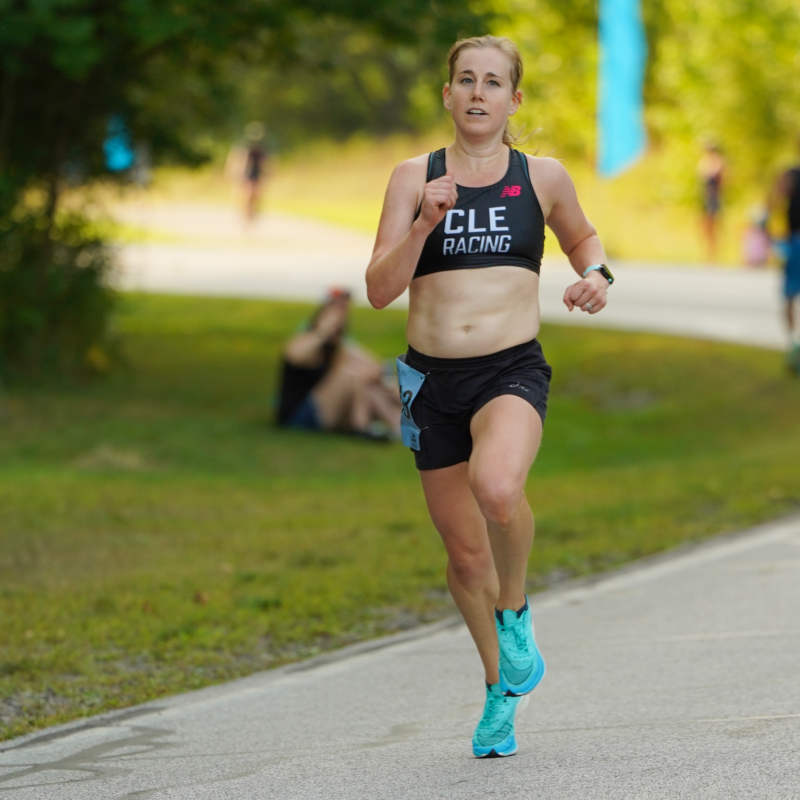 My name is Ashton Swinford. I live with my husband and 3 year old twins in Hudson, Ohio where I work as a physical therapist. I grew up in Bowling Green, Ohio.  In my youth, my first love was gymnastics and I'm proud to have competed as a level 10. I also did track and competed in the sprints, hurdles, and pole vault. I joined the Ohio Northern University track team my freshman year and transitioned to more distance oriented events my sophomore year when I joined the cross country team. I've been running ever since then and steadily getting faster each year. I am a member of CLE Racing. I am self-coached, and my biggest running achievement so far has been finishing 3rd at the Columbus Marathon in 2021 with a time of 2:47:09.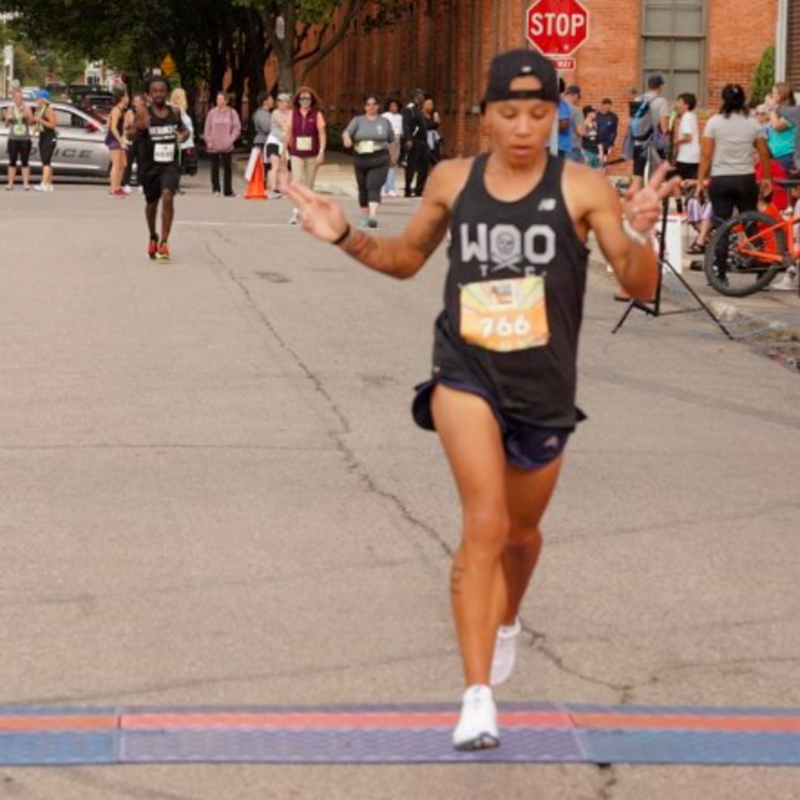 My name is Ariane Hendrix-Roach and I live in Ferndale, Michigan with my girlfriend and 2 pups. I am originally from Southern California and moved to Michigan in 2020. I have a PR in the marathon of 2:44:33 from the virtual Pittsburgh marathon in 2020 and at the Houston Marathon I ran a 2:54:42. I have a 10k PR of 36:56 and a 5k PR of 17:32. I am really excited to run the Glass City Marathon this year and really looking forward to the race weekend.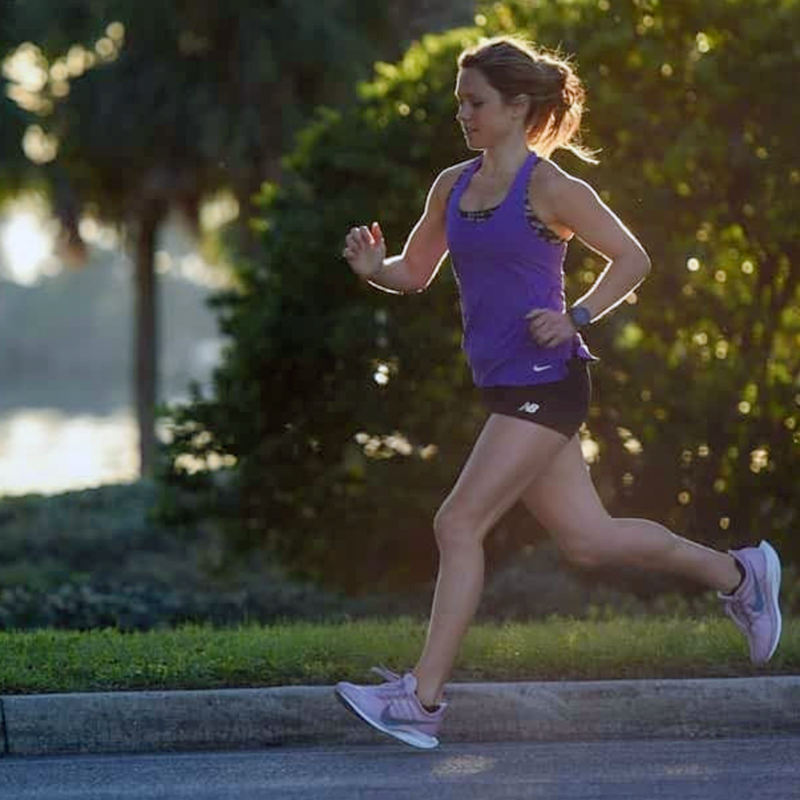 My name is Carley Glasser. I live in Jacksonville, Florida and have been running on a locally competitive level for about a decade. I have run 16 marathons including Boston Marathon three times (2013, 2014, and 2018). My best marathon placing was a Top 60 Female finish at Boston 2018 and my personal best marathon time is 2:52:03. I ran my first trail 50k in the Tennessee mountains in the spring of 2021, where I set a female course record; I hope to return to the trails for more ultra races in the future. Outside of running, I have a career in education and spent 11 years as an elementary school teacher before moving into the edtech space. I enjoy all outdoor activities and traveling.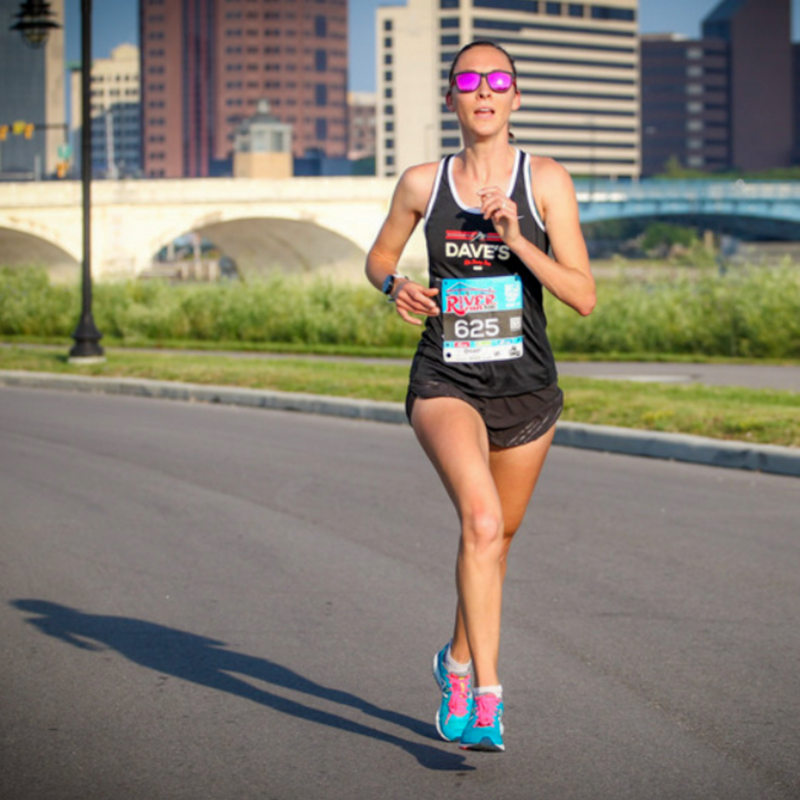 My name is Megan Drewes. I am a current runner on Dave's Racing Team from Defiance, Ohio. As an alumni from UT's cross country and track programs, I am looking forward to a fun, flat, and fast race in Toledo surrounded by the amazing running community.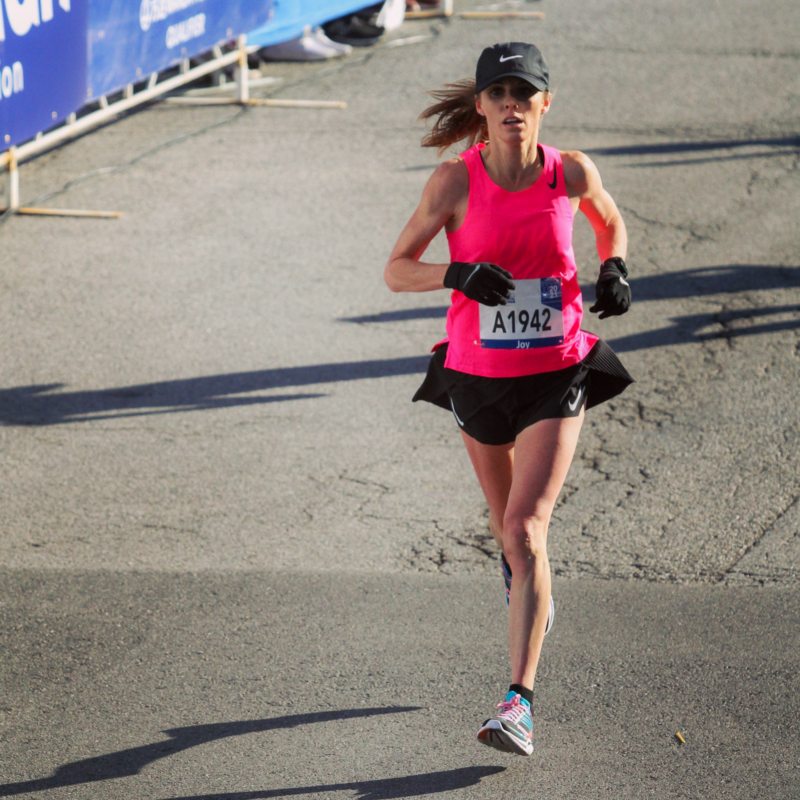 My name is Joy Knesnik. My interest in athletics began very early — playing tennis with my dad at five years old. After a successful college tennis career, I ran my first marathon in 2011 and fell in love with distance running. I am coached by Bruce Seguin and is part of the GoalMaker run club, based in Rochester, MI. I ran my 10th marathon in Indianapolis in November 2021 and I'm looking forward to returning to Toledo for the 2022 Glass City Marathon, where I finished as the fifth overall woman in 2019. I live in metro Detroit with my husband Drew, two kids, and two pups (Belle and Kona).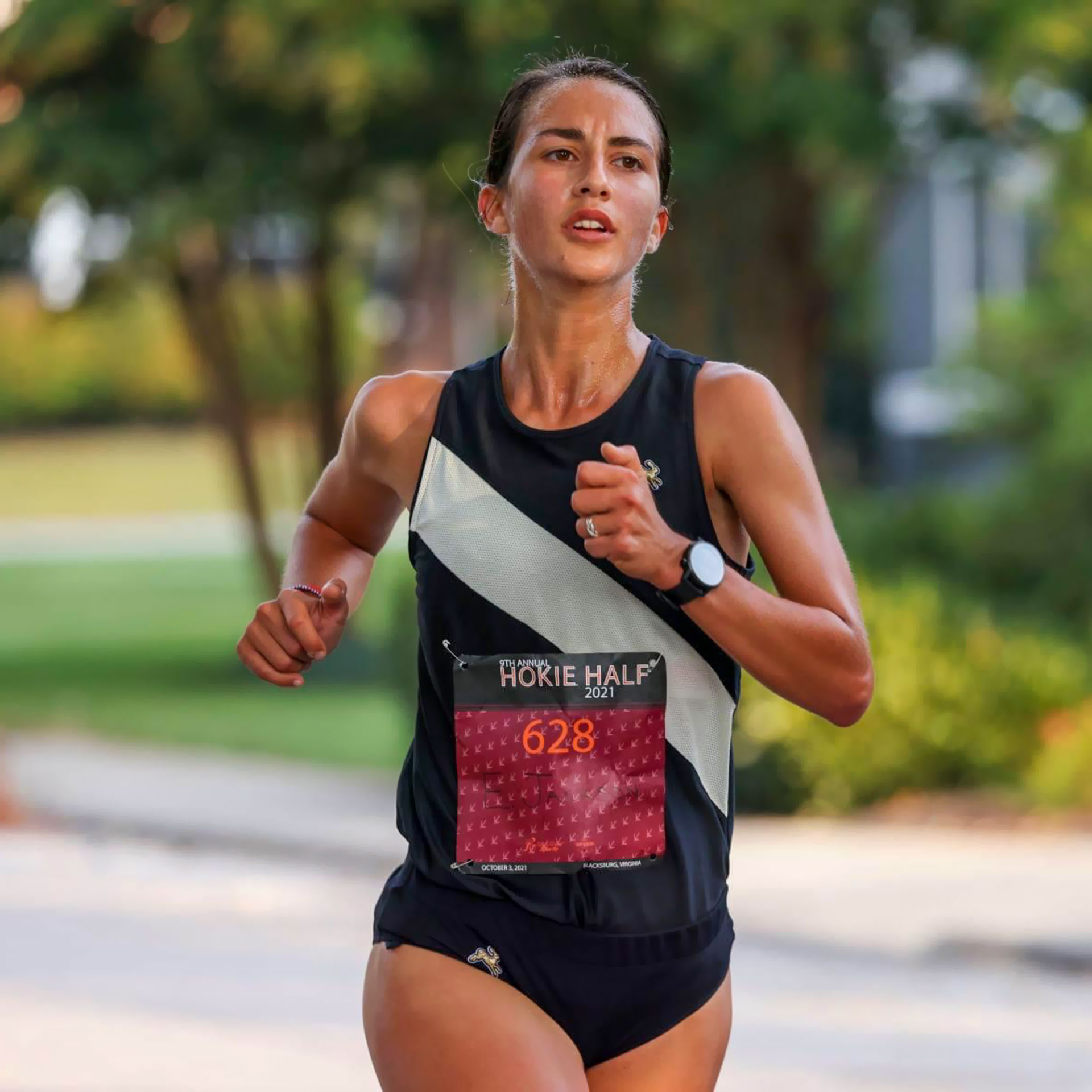 English Jackson
Personal Bests: 1500: 4:35.27
MILE: 5:13.90
3000: 10:23.67
5000: 17:19.08
10,000: 38:13.67
5K (XC): 19:07.1
6K (XC): 21:49.9
4K(XC): 15:25.2
HALF MARATHON: 1:22.12
MARATHON: 2:43.42
Athletic Achievements:
2021:
Placed Second in Dennis Craddock Coaches Classic 5k
(17:44.20).
Placed Second Overall, First Female at Bishop Half Marathon with a time of 1:22.12
Placed Third in Hokie Half Marathon with a time of 1:21.50 Place Ninth at Philadelphia Marathon with a time of
2:43.42
2019-2020:
Placed 152nd at the NCAA cross country championships (23:13.5).
Ran the sixth fastest 6k time in College history (21:49.9) at the NCAA South/Southeast Region.
Earned All-Region honors and a sixth place finish.
Named 1st Team All-ODAC after placing 6th at the ODAC Championships.
Named ODAC Athlete of the Week twice.
Won the Gettysburg Invitational (22:42.1).
Won the Hornet Harrier Invitational (19:07.1).
USTFCCCA All-South Region.
First-Team All-State in distance.
ODAC Indoor Track Athlete of the Year.
NCAA Indoor Nationals qualifier in the 5000m.
NCAA Indoor All-American in the 5000m.
Set a school record in the 5000m at the Tufts National Qualifying Meet (17:26.94).
Won the 5000m at the ODAC Indoor Championships
(17:35.81).
Fourth place in the 5000m at the Camel City Invitational
(17:37.81).
Second in the mile (5:21.17) and the 3000m (10:56.93) at the Wilkins Center Invitational.
Won the 5000m at the Bast-Cregger Invitational (18:08.16).
2018-2019:
Earned All-Region honors after running a 24:00.08 6K at the NCAA South/Southeast Region meet.
2nd team All-Conference.
10th at ODAC championship with a 23:38.0.
19:14 5K at the Queen City Invitational.
Won the season-opening Eagle Cross Country Challenge Won the mile at the ODAC Indoor Championships, second in the 3000m.
All-Region in the mile.
Qualified for the NCAA Division III Outdoor Track and Field Championships in the 5000m.
All-Region in 5000m.
Won the 10k at the ODAC Outdoor Championships and placed fifth in the 1500m and second in the 5000m.
Won the 5000m at the Elon Invitational.
Won the 5000m at the Liberty Twilight Meet.
Second Female Old Port Half Marathon with a 1:24.22.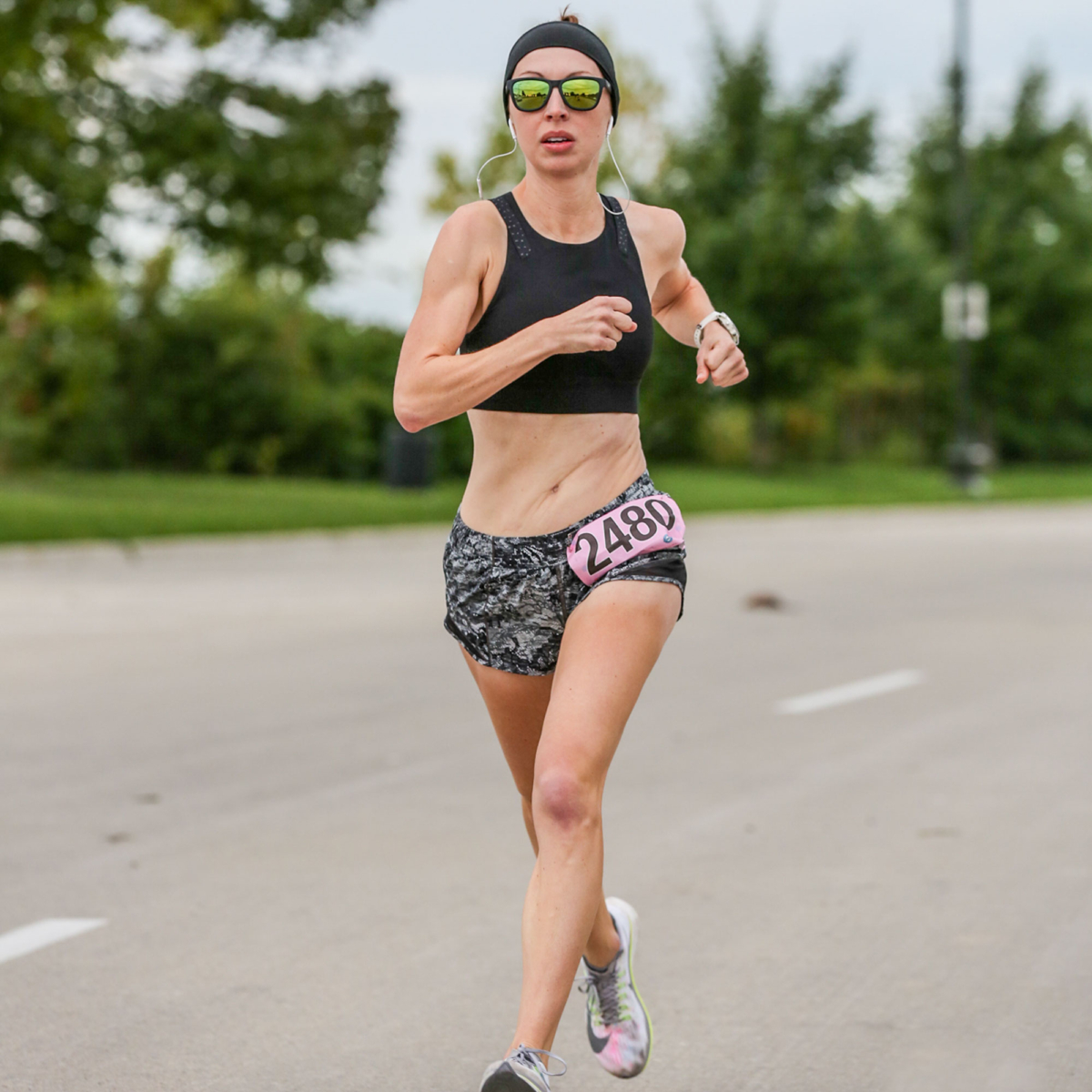 My name is Lori Taylor. I live in Grand Blanc, Michigan with my husband and two teenage sons. I've been running since I was 6 years old and was inspired to run after seeing my dad and his siblings run local road races as a family. I ran throughout high school, but I stopped running in college. I got back into running in my 30's and ran my first marathon at the age of 35. Glass City will be my 12th marathon. My marathon PR is 3:02:20, which I ran at the Marquette Marathon in 2021. I am self-coached and work full time as a high school English teacher, department chair, curriculum manager, and cross country coach. Glass City was amazing last year, and I can't wait to race it again this year.