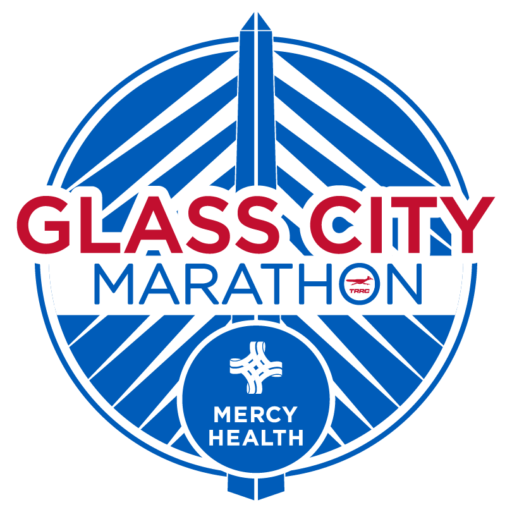 26.2  •  13.1  •  RELAY  •  5K  •  KIDS
MERCY HEALTH GLASS CITY MARATHON
2023 RRCA NATIONAL CHAMPIONSHIP MARATHON
Run faster at the Toledo Roadrunners Club's 47th annual Mercy Health Glass City Marathon in Toledo, Ohio. A field of up to 2,000 runners will make their Destination Toledo on the fast and flat 26.2 mile, marathon course. Our springtime marathon regularly shows in the top 25 fastest races, with over a third of the field punching their ticket to run on Patriot's Day with a Boston Marathon qualifying time. Achieved yours at the finish line inside the University of Toledo Glass Bowl Stadium. GCM is USA Track & Field Certified Course and Sanctioned Race (run an Olympic Trials Qualifying Time), the 2023 RRCA National Championship Marathon, and an Abbott World Marathon Majors Age Group Qualifier — led by 2021 RRM Race Director of the Year. With all the race has to offer runners from around the country and around the globe, plan to book an extended stay and explore all of Toledo, Ohio's renowned attractions to complete your Glass City experience.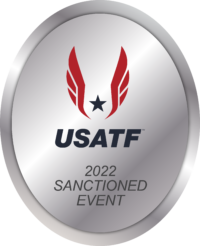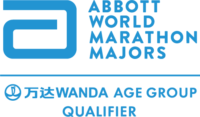 15TH OWENS CORNING HALF MARATHON
TOP ELITE FIELD COMPETING FOR SHARE OF A $4,600 PRIZE PURSE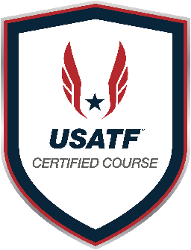 Make your springtime destination Toledo, Ohio. Go the 'half' Distance at our 15th anniversary Owens Corning Half Marathon. A field of 3,000 runners will take on the 13.1 mile course from the the University of Toledo, through beautiful area neighborhoods and back for an exciting finish inside the Glass Bowl Stadium. The half marathon shares a common start line and start time with the Mercy Health Glass City Marathon and North Star BlueScope 5-Person Marathon Relay fields, at W. Towerview Blvd on campus. Half marathoners will run the same route until just past mile 9.5, where they'll split off and head back to enjoy hot food, cold beer and camaraderie in Celebration Village, along the Stadium Dr. home stretch. Visit the half marathon page to learn more, view maps and register. We look forward to cheering you to a half marathon PR.
SAVAGE 5K
TOLEDO'S LARGEST SPRINGTIME 5K RUN, WALK, RACE, SHAKEOUT
Welcome to the Savage 5K at the University of Toledo, where you'll get to experience the same big race feel as the distance runners on Sunday. Take part in the Saturday morning tradition and Go the Distance on our fast, fun and family-friendly 3.1 mile course. You'll start at the same location as the marathoners, in front of the Clock Tower. Take a winding tour around campus, before finishing at your own speed on the fan-accessible Glass Bowl Stadium field. Hear your name called over the speakers and smile for the cameras as you become one of the 1,000+ people to complete the event. Grab a commemorative glass as you exit the field into Celebration Village for some cold Michelob Ultra, hot food and camaraderie with your family, friends and fellow finishers. Whether competing for a top spot overall, an age group award, just shaking out your legs ahead of Sunday's big race, or moving at a comfortable jog or walk, you will receive the very same attention and recognition for your accomplishment at the Savage 5K.
NORTH STAR BLUESCOPE 5-PERSON RELAY
TOUR 26.2 MILES OF TOLEDO TOGETHER
Put your team of five together and get ready to take on the full 26.2 mile course together. Each member of the team will run one of the legs, while the other four travel from exchange point to exchange point. Our shuttle will take the stress out of getting around the road closures and traffic delays by delivering you within a short distance from where you'll be meeting your runner on the course. Teams receive one timing chip that they'll handoff within the designated relay zone to the subsequent member heading out for the next leg of the race. The atmosphere provides everyone with a little taste of the full marathon route, and allows everyone to show off team spirit and cheering skills. Marathoners and half marathoners can even join a team and double up on their Sunday swag. Half marathoners can run the 13.1 mile race and either of the first two legs of relay, while marathoner can also run any leg of the relay in conjunction with their 26.2 mile journey. Most runners who double up choose to take on leg one from the start line, but you can decide for yourselves.
NATIONWIDE CHILDREN'S – TOLEDO KIDS RUN
NORTHWEST OHIO'S LARGEST KIDS RUNNING EVENT
Don't miss out on the Toledo Roadrunners Club's annual springtime kids run for ages 2 to 12. The event is better than ever thanks to title sponsor, Nationwide Children's Hospital – Toledo. Courses start on Stadium Dr., run through campus and have a big finish on the field of the Glass Bowl stadium. Kick off the day with outdoor kids activities, provided by many area vendors, then lineup for the 1 mile, 1/2 mile, or 1/4 mile run. A "springy" t-shirt, custom finisher medal and mug are included for each registrant, as well as plenty of refreshments afterwards. Check out the perks and vendor list on the kids page, then head over to signup all the little ones before the deadline.