*HEALTH DEPARTMENT APPROVED COVID-19 SAFETY PROTOCOL IN PLACE FOR PACKET PICKUP AND RACES
Since 1971, Toledo has hosted one of fastest races in the country. As a top 25 fastest course and historically having 20+ percent of our finishers qualifying for the illustrious Boston Marathon, GCM has grown from one of the longest running marathons in the USA, to an annual favorite for a field of 10,000 runners and walkers from all corners of the globe who are looking for a competitive challenge in a hometown atmosphere, with premium perks and a memorable experience at an affordable price.
We're consistently focused on providing a top-notch package to everyone and building great community partnerships with likeminded goals of putting the participants first. More than a thousand volunteers are on location over the three day race weekend, made up of individuals of all ages and backgrounds. We make sure you're supported from the time you arrive at the expo, to the start line, on the course and after the finish line.
Each calendar year the Toledo Roadrunners Club grants area nonprofits the opportunity to partner with this signature event. This year alone, the Mercy Health Glass City Marathon will benefit 20 local charity partners, and has contributed nearly $800K to area nonprofits since 2009. Create your fundraising campaign when you register and help us continue to bring beneficial resources to others in need.
EARN YOUR 2021 FINISHER MEDAL
Run Glass City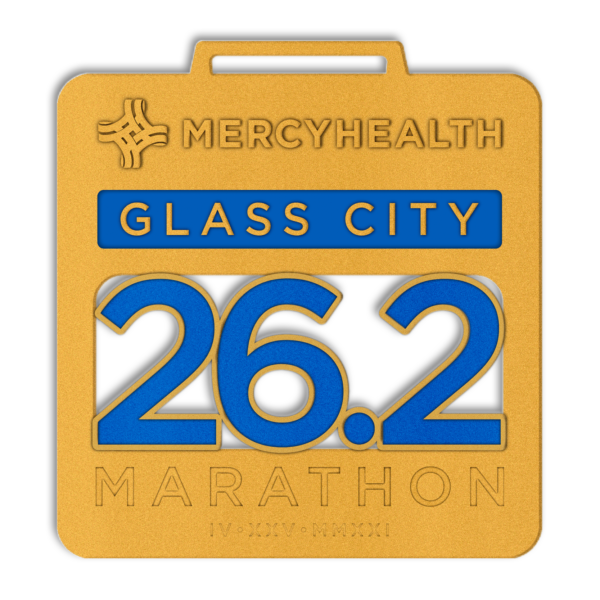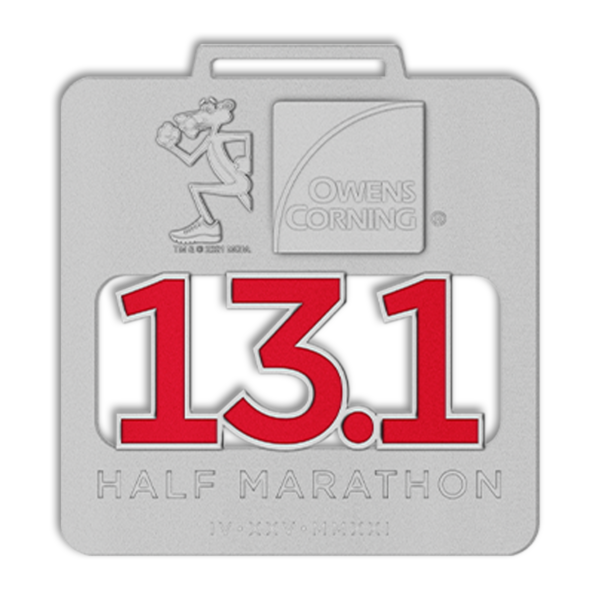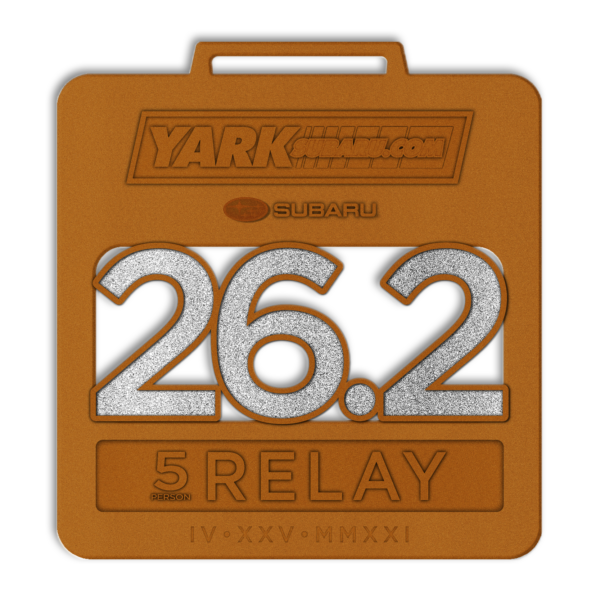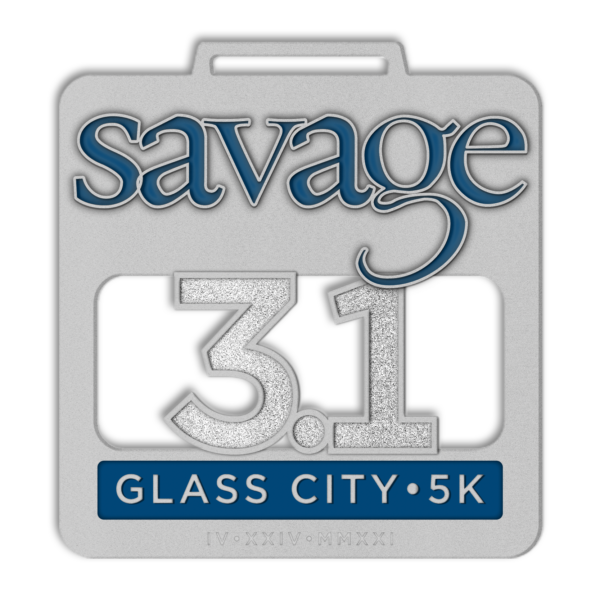 Make Your First Time in Toledo — 26.2
GCM First Time Marathoners
At the Mercy Health Glass City Marathon, we like to take care of our runners and show first-timers special recognition. In the past, we've developed packages to celebrate all of our previous winners, and another to thank everyone taking part in our anniversary marathon years. There was a special package for the 10th anniversary Owens Corning Half Marathon runners.
Each year we also include a special perks package for all first-time marathoners. If this will be the first time you'll be running a full marathon (26.2 miles), let us know during registration and we'll have some special benefits waiting for you on race weekend.
Run Glass City • Toledo, OH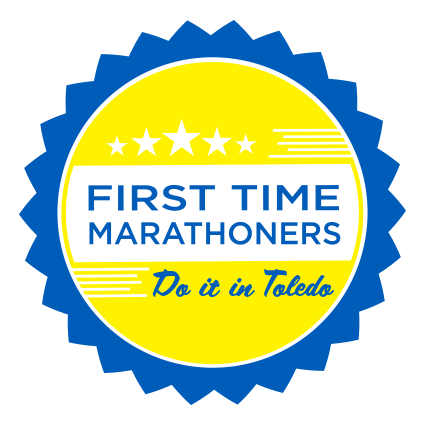 The Toledo Roadrunners Club is proud to present its Mercy Health Glass City Marathon's 44th running on Sunday, April 25, 2021 at the University of Toledo. Be part of Northwest Ohio's largest spring time running event. Finish in the Glass Bowl Stadium to experience a feeling of community.
Personalized Service at Packet Pickup
Special Recognition Package
Unique Race Day BIB
More…
SPEND LESS. GET MORE. RUN GLASS CITY.
2021 PACKAGES
Mercy Health
Glass City Marathon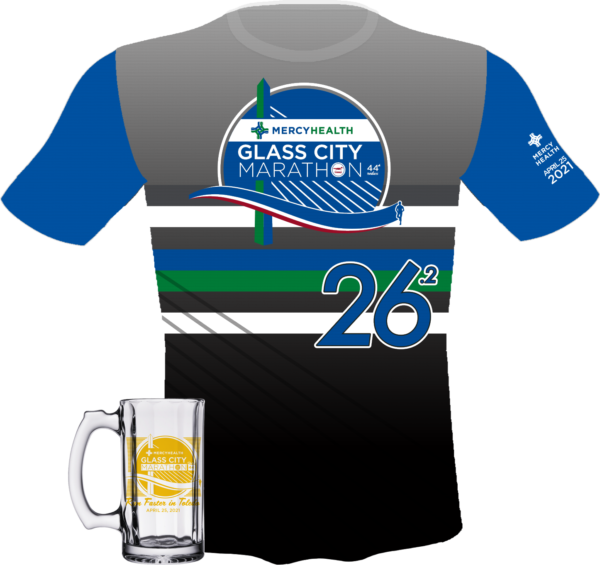 26.2 Miles • 44th Running
The Mercy Health Glass City Marathon is one of the oldest marathons in the United States. If not for a brief hiatus in the 80's, Glass City would be in the top 60 oldest marathons in the nation.
As a top 25 rated Boston Qualifier event, Glass City attracts runners from nearly all fifty states and around the globe each year. Because of the flat terrain here in northwest Ohio and the quality courses, runners come to run faster in Toledo — and they do. At the 2019 running, 25% of the marathoners posted a Boston qualifying time, making GCM a top 10 springtime BQ race.
With a field of over 400 first-time marathoners each year and overall registration near the 9,500 mark, everyone crosses the finish line in the University of Toledo Glass Bowl knowing they just accomplished something bigger than they could most other places.
Registration prices can't be beat; and what you get for the money, you'd think we were crazy. We're not! We know we're better together, and want everyone to be able to afford the experience.
Our 3 days of outdoor packet pickup give you the ability to get your swag and official GCM merchandise in a safe and socially distanced environment. Stay at one of our many partner hotels, enjoy the tastes of Toledo, and take in all the culture and attractions the area has to offer.
MAKE HISTORY IN TOLEDO • RUN YOUR RACE
Owens Corning
Half Marathon
13.1 Miles
12th Running
The Owens Corning Half Marathon has its own start location on Sunday morning. Runners will merge along the course, before full and half course finally splits; and everyone finishes inside the Glass Bowl Stadium.
If you want to experience a large race atmosphere, with small town hospitality, and want to run less than a full marathon, take part in Northwest Ohio's premier springtime half marathon to see what everyone has been talking about.
Walkers are welcome and will share the same start time and route. The half marathon course will remain open until 10:30am.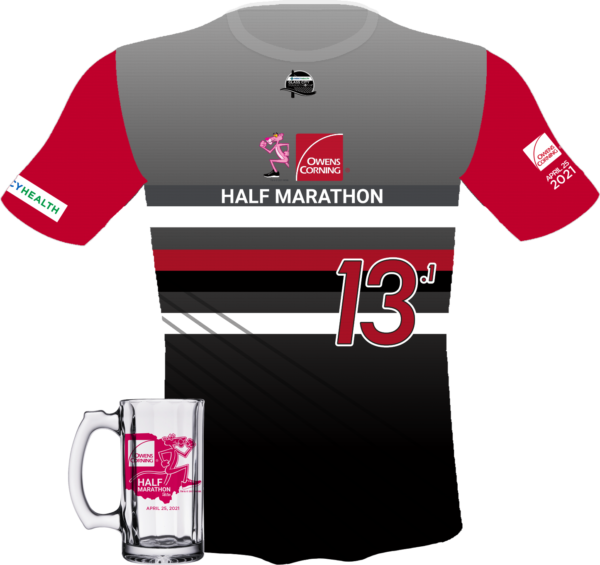 Yark Subaru
5-Person Relay
Team Marathon Event
Run the full Marathon as a team of five. Each team member will run one leg of the full 26.2 mile course.
RELAY LEGS (approx)
1 = 3.5mi / 2 = 5.0mi / 3 = 6.6mi / 4 = 5.4mi / 5 = 6.0mi
Every member of the relay team is invited to stage at Rally Row to run the final entry into the Glass Bowl and finish together, where all five of you will each receive a custom finisher medal.
To make the time together more enjoyable, for your convenience and to reduce traffic congestion around the course, shuttle service will be provided from Bancroft St. to each team relay exchange point and back to UT.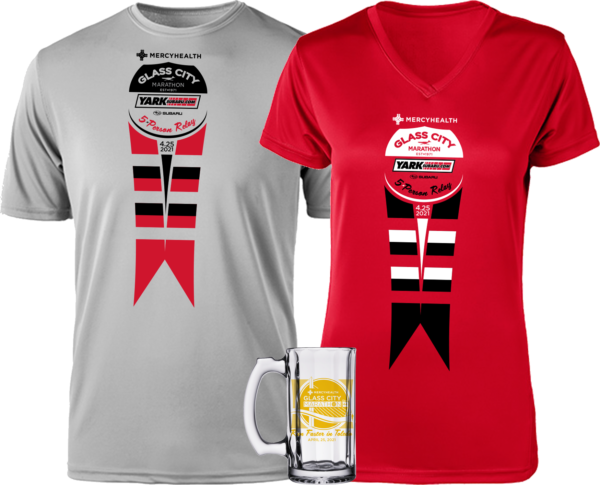 Savage 5k
Kick-off to the Weekend
A Starting Point for All Skill Levels
Add-on Saturday Morning 5k
Choose to run the Savage 5k as part of your pre-race shake out preparation. Glass City's Savage 5k is offered as an add-on to your main event, for a very low rate during registration.
The Savage 5k also remains a competitive run/walk event for our short distance participants. You'll experience the same great atmosphere as Sunday's feature events. Saturday's Savage 5k will be immediately followed by the Glass City Kids events, starting on the track near Savage Arena.
Run or walk the Savage 5k without all the stress of the start line. You'll line up in your own corral and get all the same perks and finish in the Glass Bowl.