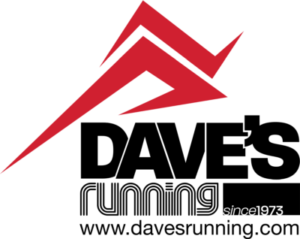 Official Marathon & Half Marathon Pacers
Courtesy of Dave's Running Shop
You've been training for months for this marathon and on race day you'll have an experienced leader to get you through the race. The Pace Team is designed for an athlete just like you. Whether this is your first marathon or you've done several, the benefits of running with a Pace Team will help you have a more successful marathon experience.
Dave's Running Shop will be providing pace teams led by experienced pacers. A wide variety of times, including many of the Boston qualifying standard times will be available.
Right from the starting line through the race and up to the finish you'll have someone who's focus is on you, making sure that you're not going out too fast or running sporadically.
If the pace feels too slow in the beginning of the race that is normal, be patient. Just stay with the group and ask the pace leader about an appropriate strategy for the second half. If the pace is too fast, slow down. If you become ill or injured, stop off at an aid station.
The marathon is a challenging event and anyone can have a bad day. If you manage your day smartly, then you'll finish to run again sooner.
Pace teams will run even splits throughout and will not slow down at water stops. Each pace team member will coach you along the way with words of encouragement and will let you know the current pace throughout the race. We hope you will find this race day support useful as you strive to achieve your marathon goals.
Interested in Becoming One of Our Pacers? Email your running resume for review. — Email Running Resume Here
Pacer Times
Paces are based on finish time goals in hours:minutes.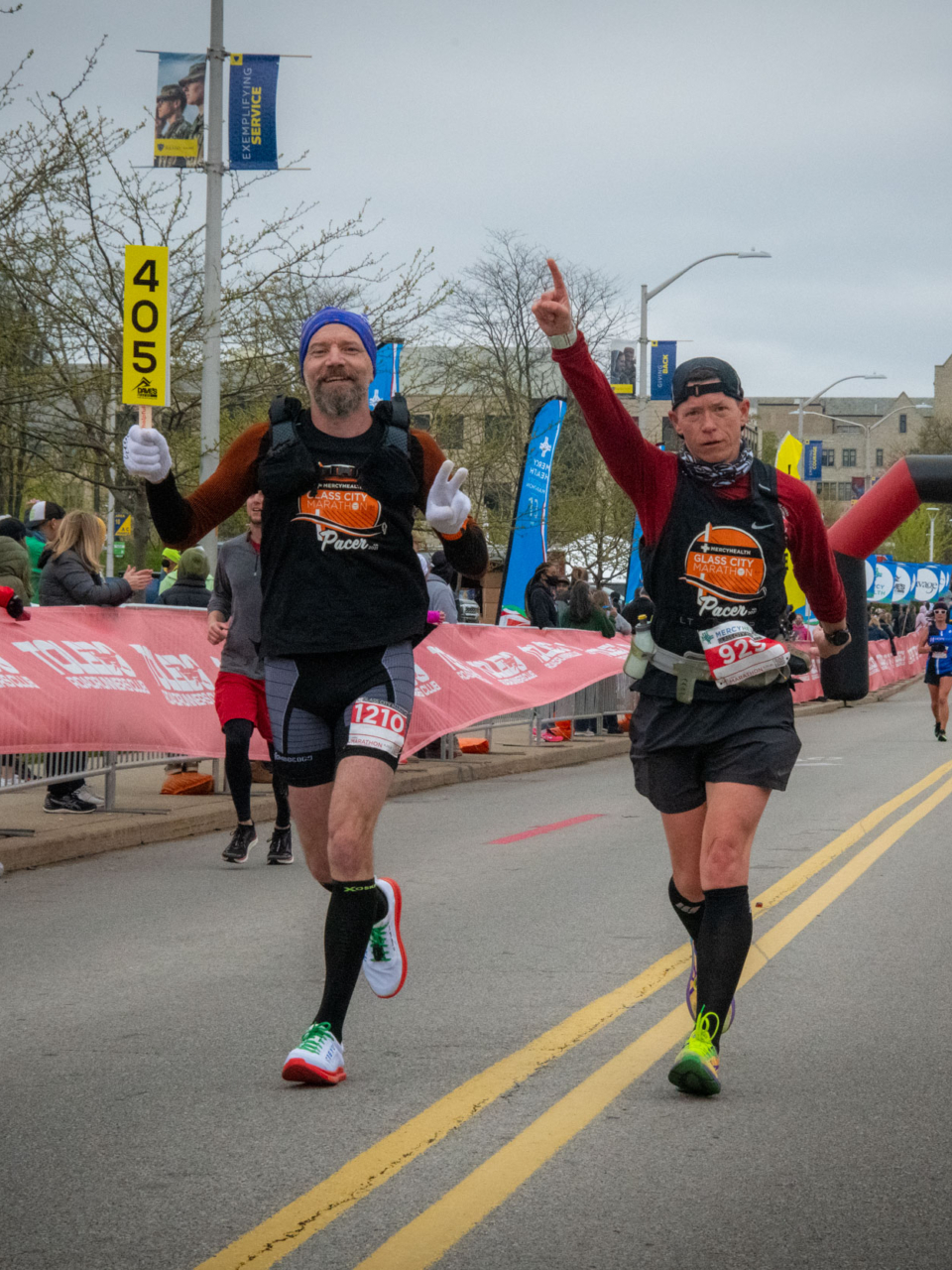 Marathon Pacers & Times
3:00 • Kyle Kiehl & Jake Gillette
3:15 • Donald Achey & Heath Goshorn
3:30 • Stephanie Kapanowski & Haiyong Liu
3:40 • Dustin Willgohs
3:45 • Walter Kotelniski & Jon Meengs
3:50 • Tom Gilbert
4:00 • Sara Adducchio & Nick Seger
4:10 • Angela Guerrero & Mark Davidhizar
4:15 • Mike Parker & John Klear
4:20 • Casey Hogan & Rebecca Joyner
4:25 • Robert Bosma & Mitch Brouwer
4:35 • Kelly Bandfield & Sarah Pirolli
4:45 • Wendy Campbell & Mercedez Hathcock
4:55 • Heather Durian
5:15 • Marie Bartoletti & Charles Estep
6:30 SWEEPER • Rick Rayman
Half Marathon Pacers & Times
1:25 • Zac Pick
1:30 • Mark Strause
1:35 • Jason Lehrer
1:40 • Tommy McNear
1:45 • Peter Qumsiyeh
1:50 • Jeff Shore
1:55 • Greg Long
2:00 • Amy Anikewich
2:05 • Amber Smith
2:10 • Bill Hylan
2:15 • Bonnie Baumann
2:20 • Jennifer Boldt
2:25 • Cari Masek
2:30 • Joseph Mitchell
2:40 • Carmen Rowlands