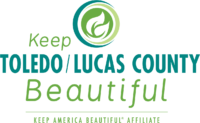 GCM is Committed to Staying Green
Partners for Clean Streams is Our "Green Team"
Since 2016 we have diverted over 11,000 pounds of materials from the landfill. We partner with UT's Rocket Recycling program, Keep Toledo/Lucas County Beautiful, and Terracycle. Our efforts would not be possible without our Green Team volunteers who staff the recycling stations and help encourage runners to dispose of their waste correctly.
Since 2016, Mercy Health Glass City Marathon and Partners for Clean Stream have been commitment to developing initiatives and utilizing resources for our movement towards presenting a responsibly produced, Earth and disability conscious, certified event. Current procedures include focus on: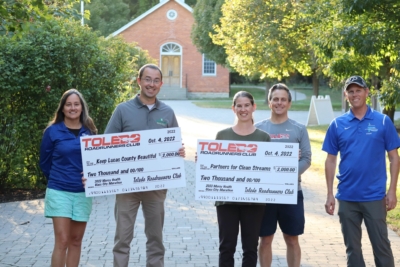 Water Stop, Green Teams
Resource Management & Sourcing
Waste Management
Procurement
Carbon Management
Access & Equity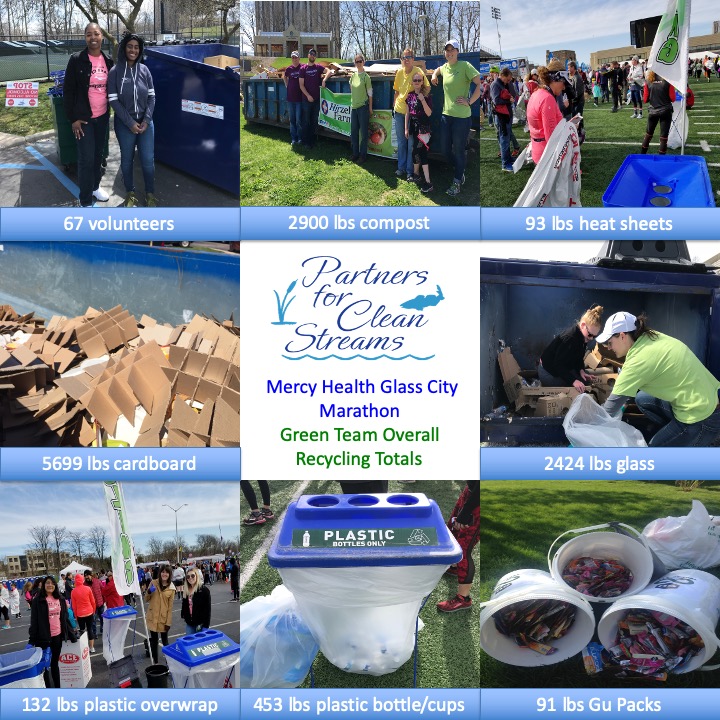 What You Can Do
Use Public Transportation
Take Uber, or use public transportation to get to and from the Mercy Health Glass City Marathon and Health & Fitness Expo. You can plan your route using Google Transit. Simply input your starting address and the address of Savage Arena or the University of Toledo to get transportation schedules.
Carpool to the Expo and/or Race
Free parking available at the University of Toledo. All parking on campus is conveniently located for easy/quick access to the Expo, start line and after-party. However, premium parking spots fill fast. Plan ahead and arrive early on race day. Find you way here and avoid traffic backups by using Google Maps, Waze, Apple Maps or a standalone GPS unit. Simply input your starting address and the address of Savage Arena or the University of Toledo to get turn-by-turn directions.
Recycle on Race Day
In the finish line and post-race party area, look for the Recycling Stations staffed by Green Team volunteers. GCM will be have multiple collection containers to put your waste for disposal. The Green Team volunteers will assist you with the proper container.
The Toledo Roadrunner Club's "Green Committee" has been working hard to find and implement solutions so that the Mercy Health Glass City Marathon becomes a fully sustainable event.
What GCM Is Doing
We're Adopting an Internal Policy
To help minimize materials that could end up in the dumpster, GCM has begun to adopt standards that clearly define materials are acceptable vs.those are not to team members and partner businesses. Our standards ask vendors and contractors to eliminate things like Styrofoam and non-compostable or recyclable packaging or service wares.
We're Eliminating Unnecessary Sources of Waste
We consider sources for all physical materials involved in the event's production, from merchandise, awards and food service wares to building materials for temporary displays or structures. We take inventory, consider which items may end up in the trash and could potentially be eliminated or replaced with a recyclable, compostable or responsibly produced alternative.