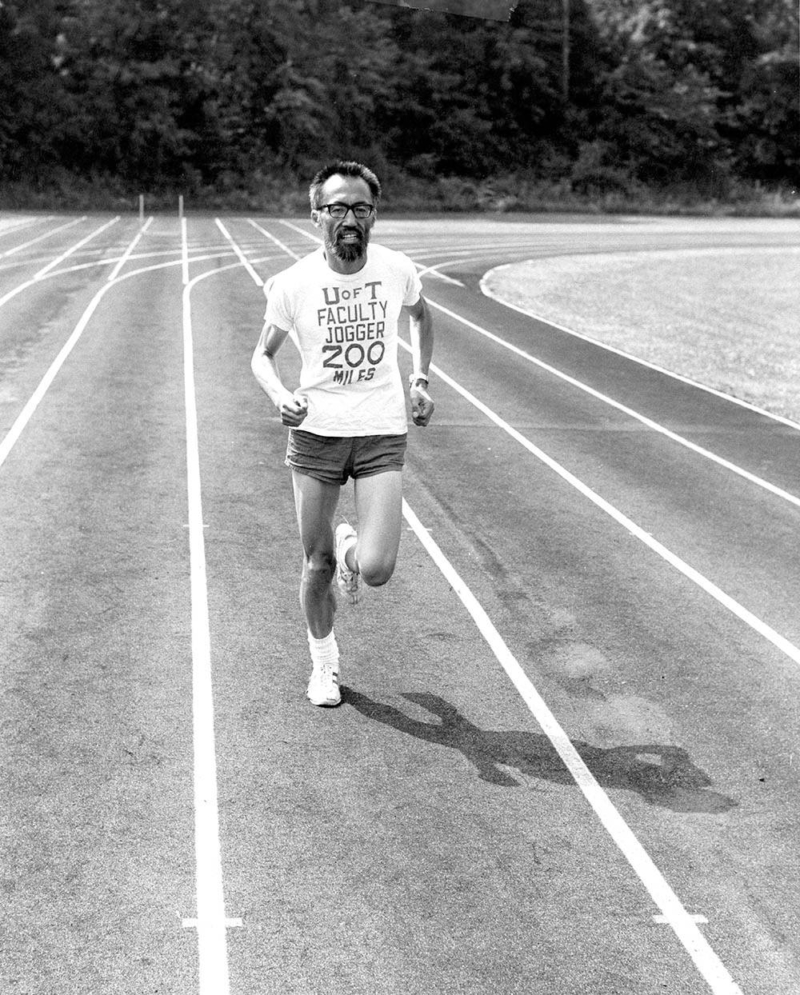 "Asian American and Pacific Islander Heritage Month Spotlight: Thian K. "Sy" Mah, a member of the RRCA Distance Running Hall of Fame, was born in Bashaw, Alberta Canada to Chinese immigrant parents.
He pursued an advanced degree in physical education, eventually making his way to instruction on the subject at the University of Toledo. There, he took up running and at age 40 completed his first marathon. Described as "an ordinary runner of ordinary speed," Mah's gift was his endurance, allowing him to complete multiple marathons in a short amount of time.
Within a decade of running, he had completed 100 marathons. In 1981, he ran his 198th, breaking a record set by former RRCA President Ted Corbitt. In all, Mah would finish an incredible 524 marathons in his career, including a high of 35 in one year in 1984. In addition to marathons, Mah also competed in several ultramarathons and triathlons.
His love of competition and work as an ambassador for the sport made him a key figure in the modern running boom." — Road Runners Club of America
Toledo's Marathon History
Going the Distance Since 1971
A Springtime, Road Runner Club of America Championship, Boston Qualifier Marathon — Run in Late April at the University of Toledo
The Beginning: 1971 – 1983
The very first Glass City Marathon started and finished at the University of Toledo on June 20, 1971. Sy Mah ran the race that day, as did two Churchills (Walt Jr., a key founder of the Toledo Roadrunners Club, and Walt III) and a runner named Fred Lebow who came all the way from New York City. We hear that Lebow accomplished some things later back East and are glad we could give him some ideas. The race remained on Fathers' Day and anchored at the University of Toledo until 1981 when the race was moved to the Fall and to Side Cut Park of the MetroParks of Toledo. In 1983 the race moved to downtown Toledo and was titled the Pepsi Challenge Glass City Classic Marathon. Despite the seeming momentum of a new downtown course, Pepsi did not renew its sponsorship and the race fell dormant for the next six years.