Watch Replay of Live BCSN Coverage of the Mercy Health Glass City Marathon
Mercy Health Glass City Marathon Live Feeds
Get Social. Stay Informed. Track Runners. Install Our Race Day Events App.
LIVE VIDEO STREAM + SOCIAL FEEDS BELOW
Whether you're keeping tabs on where your relay team members are on the course so you know when to get in your exchange zone, or you're tracking friends and family to know when they'll be running by your favorite cheering spot, our free Race Day Events app will get you the information you need.
Watch BCSN footage from Sunday's races, live from the finish line with special interviews and commentary throughout the morning. Find the video stream below. If you're watching our status updates throughout the weekend on Facebook, Twitter or Instagram, view all of the live feeds below too. Chime in and comment with photos and videos of your cheering section, finisher smiles and family celebrations that follow.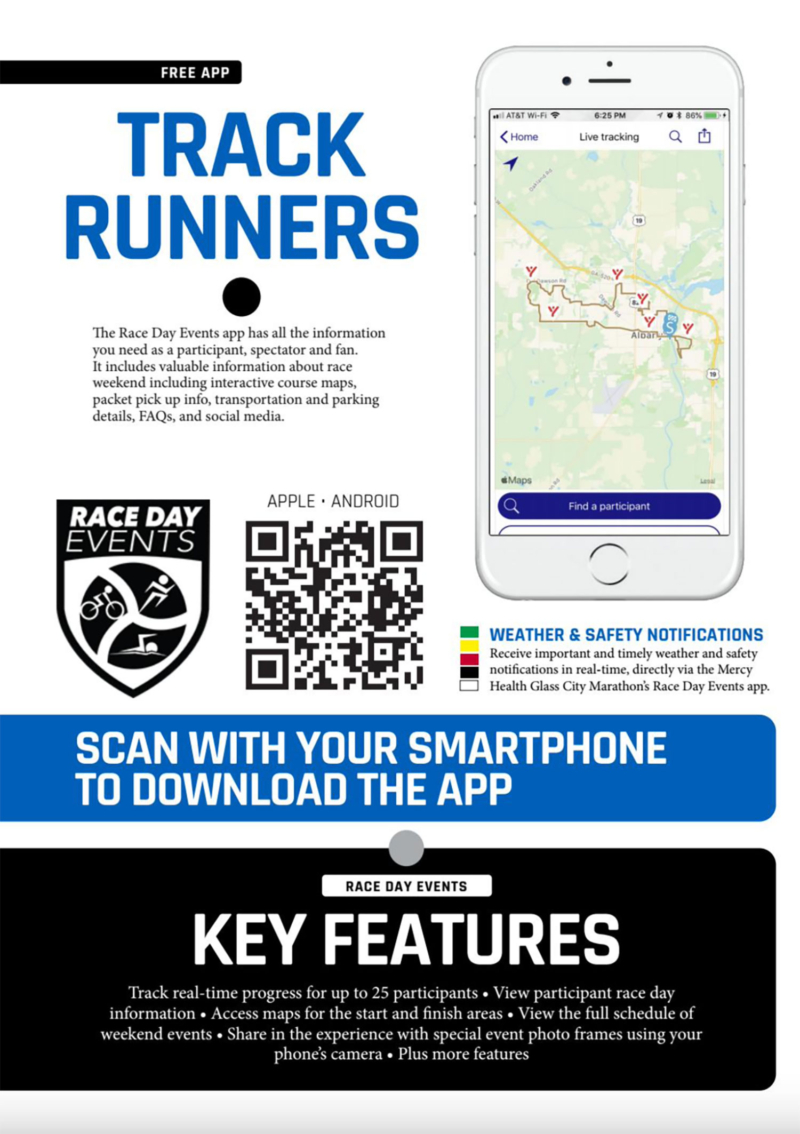 Live Instagram
Include #RunGlassCity in your Instagram posts.